Coaching latest news
At CAPS we are keen to encourage new people to our wonderful sport, especially younger anglers who want to go fishing but whose parents maybe have no idea how to start out. To assist us in this aim, CAPS have teamed up with Angling Coaching Initiative (ACI) to introduce some professional coaching to the club. However,
ACI needs some help!
We're after volunteers to help ACI coach Juniors coming into our sport, plus some of the Parents & Grandparents who take them.
To be one of our volunteers you do not need extensive angling experience just reasonable competence, a love of the sport, and enthusiasm!
The intention is that this team will be based largely on CAPS waters so you'll be helping the Club too, as well as enabling these newcomers to acquire the skills they need to stay with angling, long-term.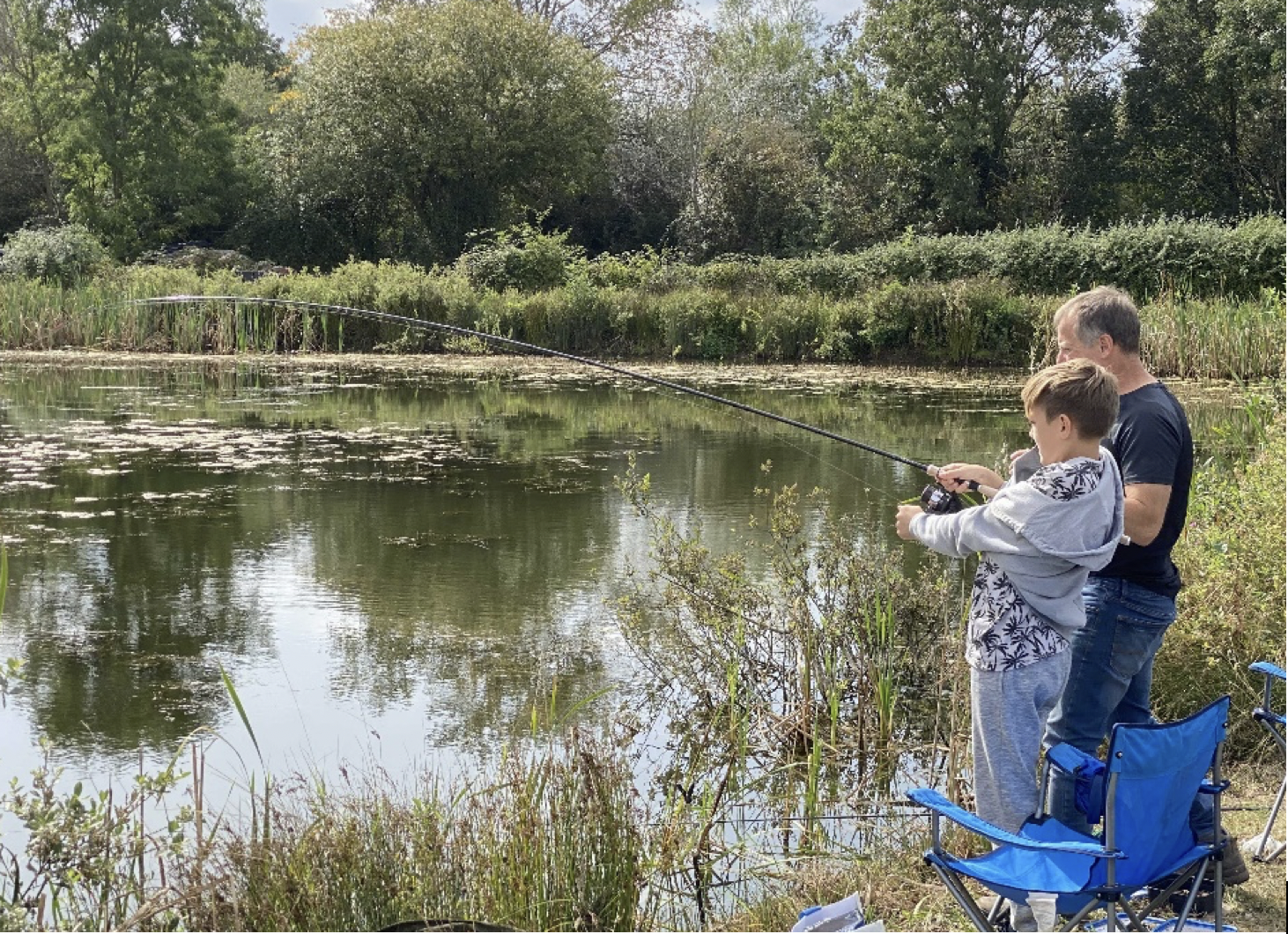 For this to happen next year ACI ideally need some volunteers to come forward now, to learn how ACI approach it all ready for next season. So this year you'd be on other local venues as well as CAPS waters. You can volunteer for as many or as few days as you can spare, ACI gear the number of students places for each day aound the number of available volunteers, to start with ACI have found it best to limit the student/coach ratio to two to one, as beginners do need a fair amount of help initially.
ACI won a £5,000 grant earlier this year towards buying the tackle we need to set up this new coaching team and ACI will be adding to this sum to complete the set-ups. For coaching sessions ACI intend keeping 1 metre social distancing and full use of PPE etc for the foreseeable future. All ACI events are run by a fully qualified Angling Trust Level 2 coach, trained in Risk Assessments, Safeguarding, & First Aid.
Would you volunteer? It's rewarding and enjoyable! If you're interested in taking it further and becoming a qualified coach, we could sponsor you for this.
Junior coaching will again operate this season from the 20th May 2023 with the Angling Coaching Initiative on CAPS and other local club waters. Details of dates and venues are on the ACI website
https://anglingcoachinginitiative.co.uk/
. The £15 fee per participant includes all tackle and bait. We are seeking more applicants for the sessions to be held this summer May to October. Participants can attend as many sessions they may wish, children, aged 8 to 16, who would be interested in giving angling a go and may not have somebody to take them and show them what to do or a novice junior angler who would like to develop their skills.
For more details please contact;
Chris Burt, ACI
M
07917 781299
Email
[email protected]
Website
https://anglingcoachinginitiative.co.uk/